Get Free downloads for photographers
a festive gift awaits!
5 New Social Media Templates
Promote your upcoming photo shoots using your own pictures! Download a set of 5 pre-made PSD files and quickly boost your social media presence - and land more bookings as a result.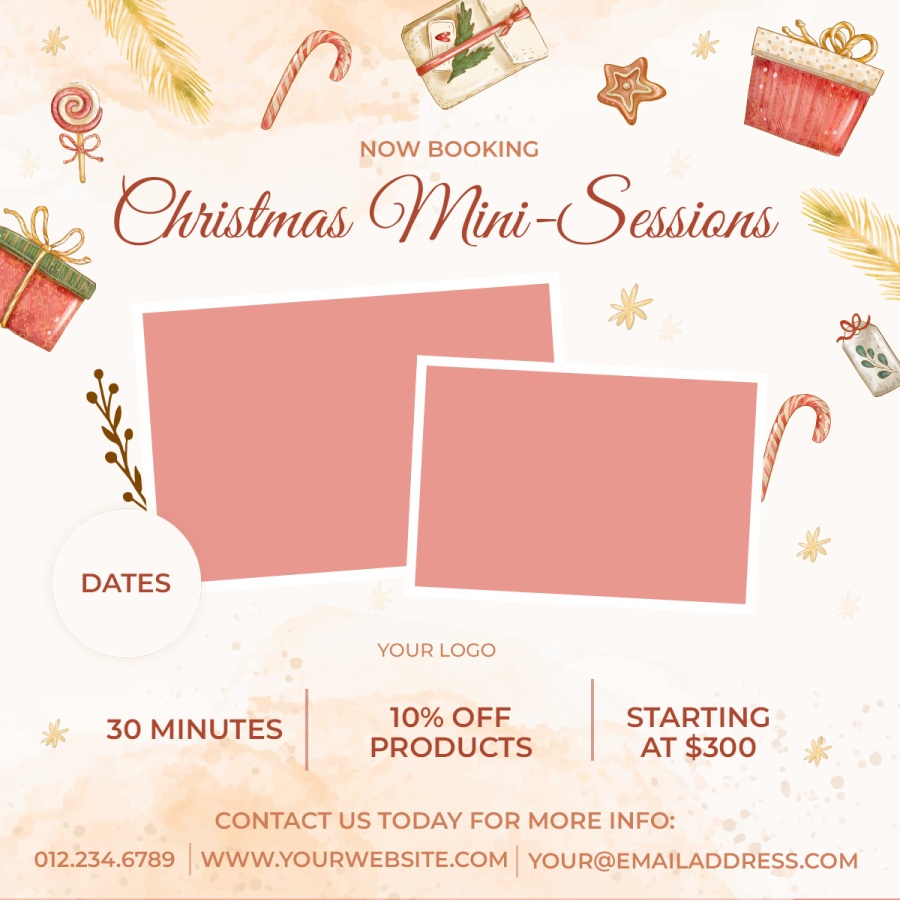 10+ New Christmas-themed Mockups

Increase your holiday season sales and conversion rates from the comfort of your home thanks to our themed product mockups. Place your photos in one of the PSD files and share them to your prospective clients!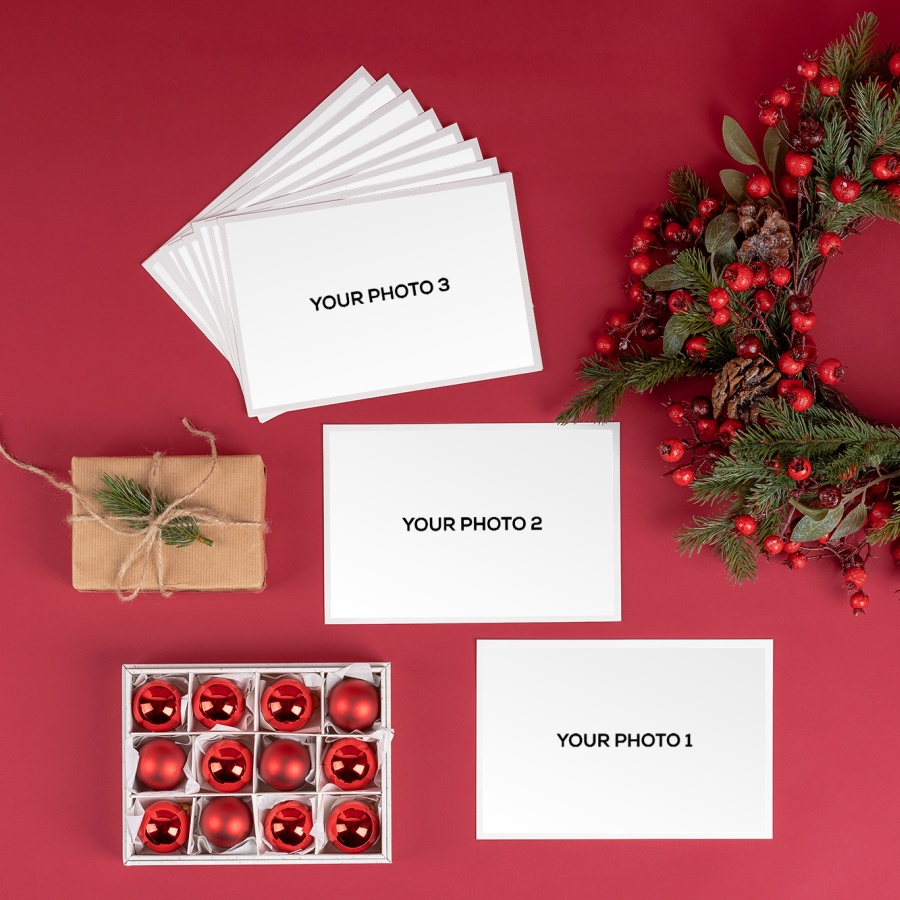 Product Videos for your stories & reels

Share professionally-made videos which showcase the top quality print that you can offer during the holiday season, giving your clients a more detailed preview of what they can expect from your studio. Each file is prepared in 9:16 aspect ratio for optimal compatibility with reels and stories.
Updated Christmas Product Guide

Our latest product guide for the holiday season! This can both show your clients the products which are currently a part of our holiday sale, and act as an easy way for you to expand your holiday packages hassle-free.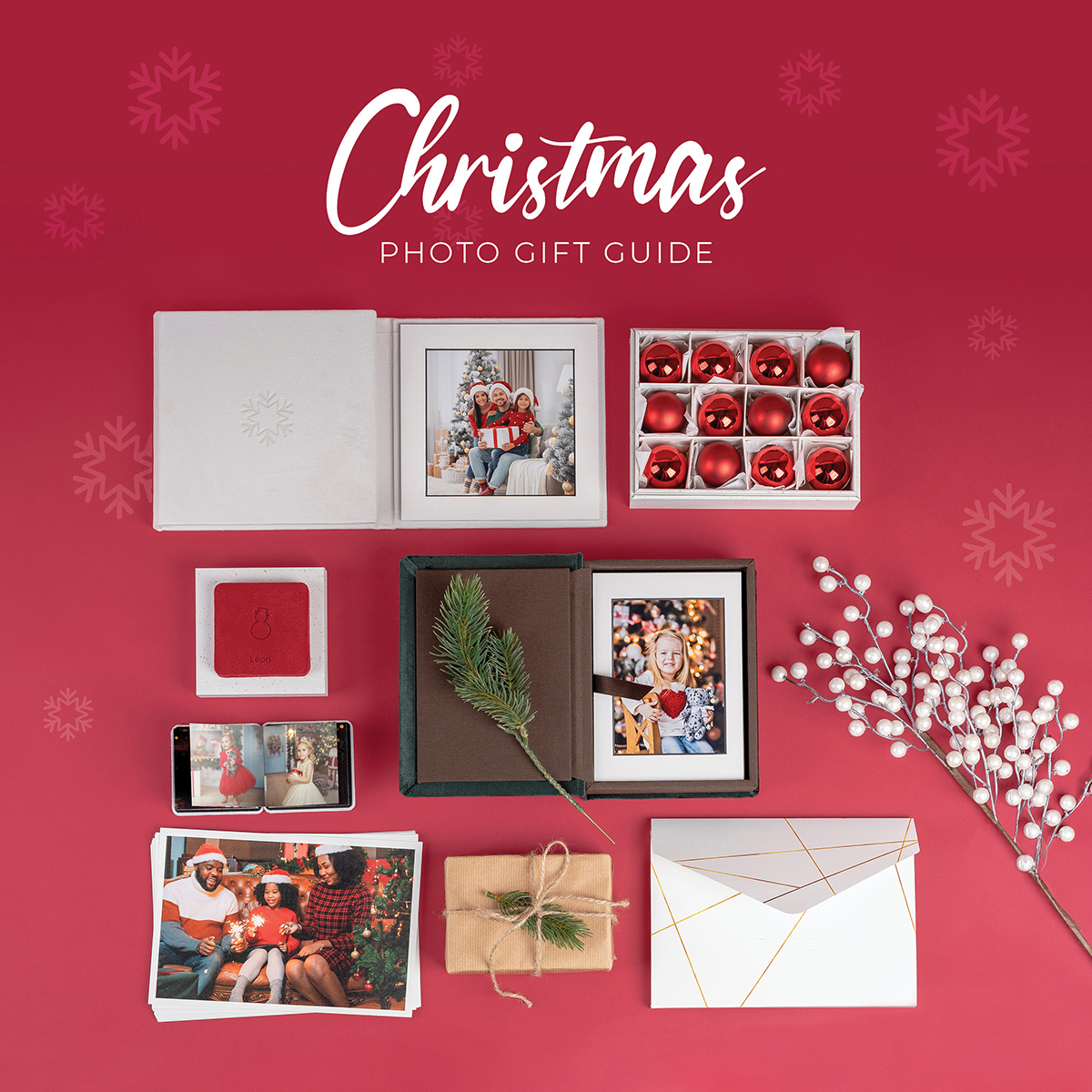 Christmassy custom cover patterns

A set of cover design patterns otherwise not found in the nShop, which can be quickly uploaded and used to give your products an extra flare of the holiday spirit!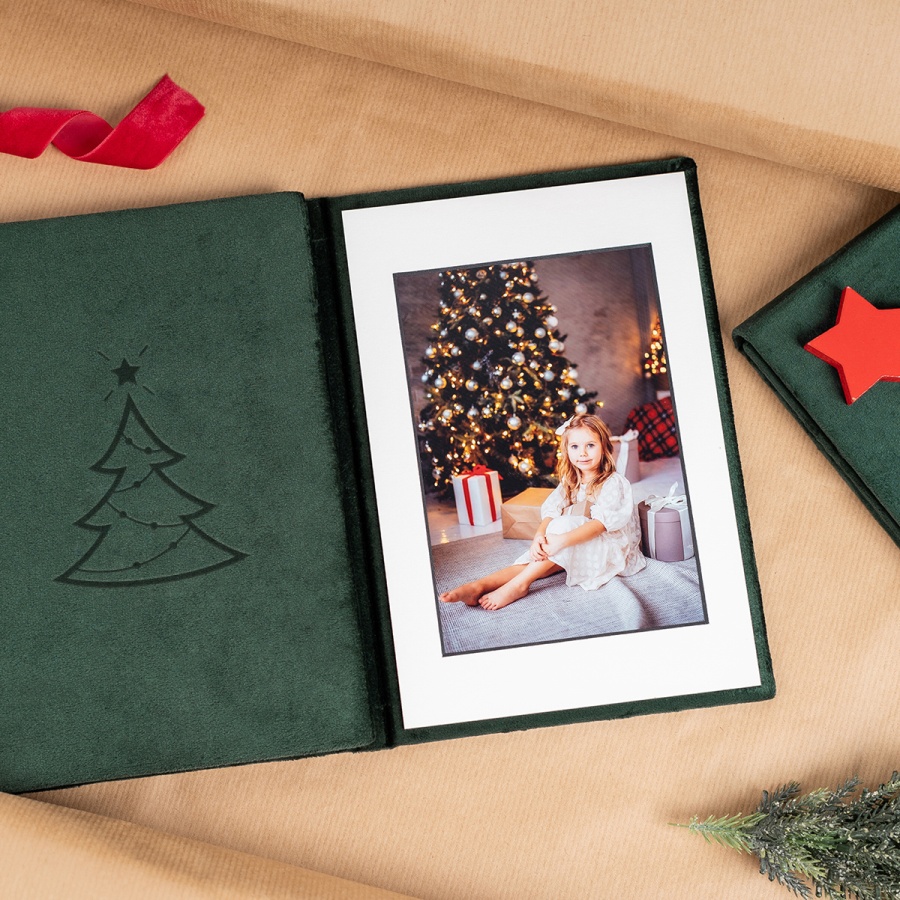 Get a gift from nPhoto's own Santa Claus
Fill out the form to get your 45% discount & all of the above
Accordion Mini Book
Accordion Mini Book
Art Prints
Luxury Greeting Card
Folio Box
Lite Album
Lite Album
Box for Prints
Triplex
Get 45% discount on selected products
Use the promo code multiple times on client orders!
The promo code will be valid starting 10th of January 2024 until 29th of February, 2024. T&C apply.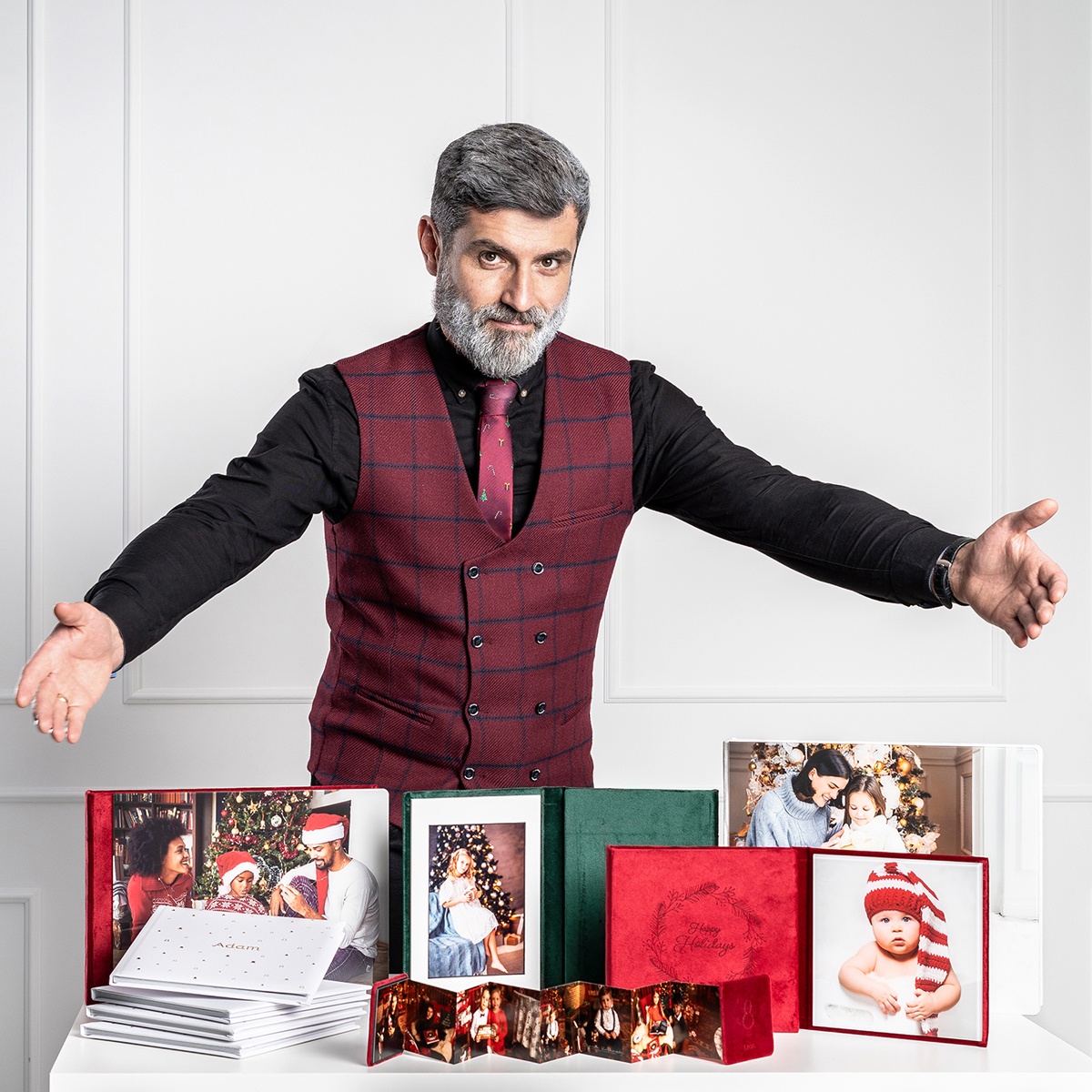 Products included in the offer:
• Accordion Mini Book (using materials: V20, V14, V7)
• Triplex (using materials: V20, V14, V7)
• Folio Box (using materials: V20, V14, V7)
• Box for Prints 23x15cm (using materials: V20, V14, V7)
• Lite Album with holiday-themed gilding
• Luxury Greeting Card
• Art Prints & Fine Art Prints
• Envelope for Prints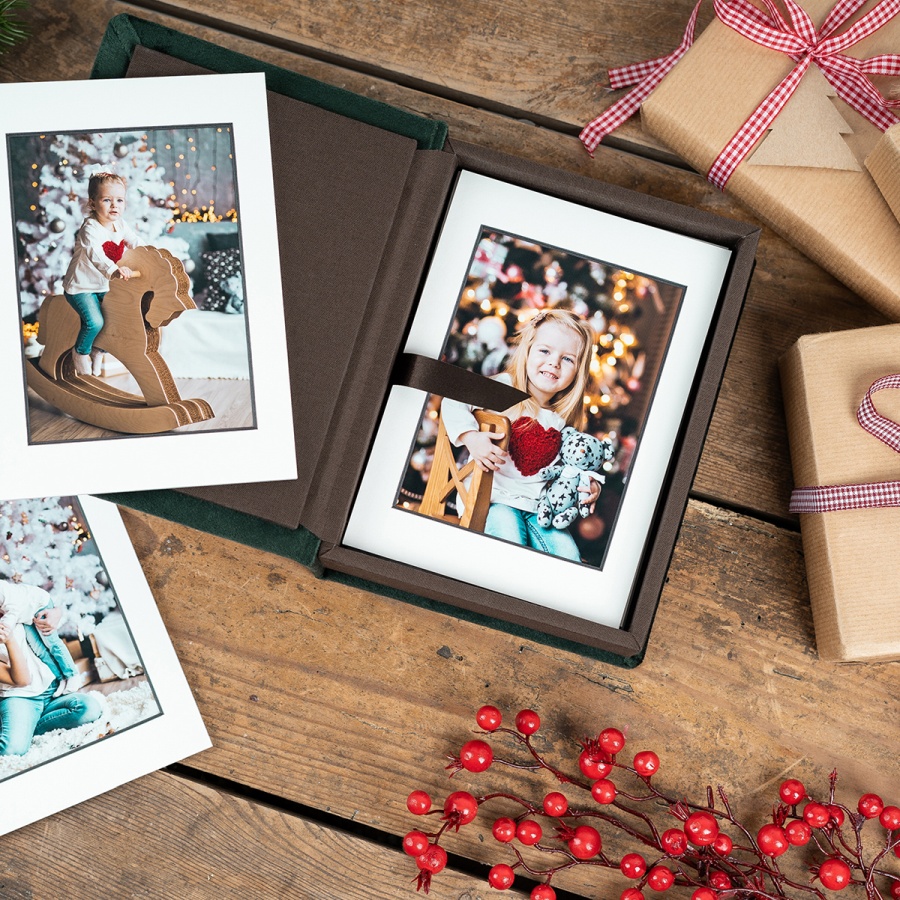 Promote your holiday season photo shoots
Sign up to receive your discount code & free content package
Terms and Conditions
This offer entitles you to get 45% off on selected products including: Accordion Mini Book, Triplex, Folio Box in all sizes with the cover materials: V7, V14 and V20, Box for Prints size 23x15 cm / 9x6" in the cover material V7, V14 and V20 (with or without USB stick), Lite Album with holiday-themed patterns with the following gildings: LT17, LT18, LT33, LT34; LT35; LT36; LT37; LT38; LT39; LT40, Fine Art Prints, Art Prints, Envelope for Art Prints and Luxury Greeting Card. The offer's discount code will be active starting from the 10th of January, 2024, & will expire through the 29th of February, 2024. Only products and options marked with the %-Symbol in the nShop are included in this offer. Discount code applies to non-sample, client orders and can be used multiple times while the promotion lasts. The offer cannot be combined with other promotions on the same product.