GET 40% OFF ON SELECTED PRODUCTS

Accordion Mini Book (3 cover options),
Triplex (3 cover options),
Box for Prints (1 size option, 1 cover option),
Gilded Lite Album (10 cover options),
and Greeting Card.
Promo code can be used multiple times until the promotion lasts. T&C apply.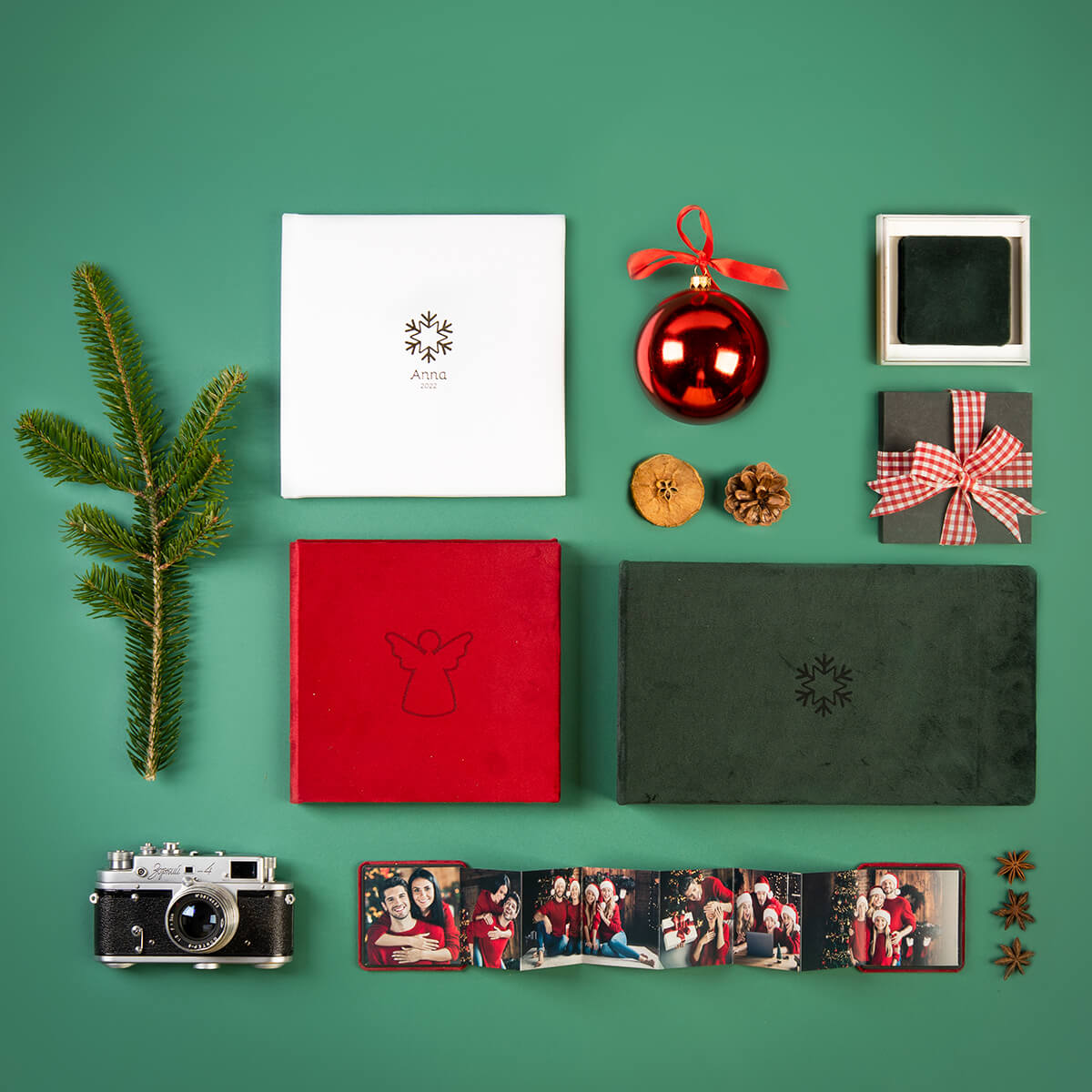 sTART EARLY WITH CHRISTMAS BOOKINGS
GET 40% OFF ON REGULAR ORDERS AND A SPECIAL GIFT

40% OFF on all of the following products
Triplex, in 3 cover options
Glided Lite Albums, 10 cover options
Accordion Mini Book, in 3 cover options
Box for Prints, 1 size & color option
GET AN EARLY GIFT THIS YEAR
FREE DOWNLOADS PREPARED BY SANTA'S ElveS

SOCIAL MEDIA TEMPLATES

'Tis the season! Festive templates for promoting your offer online. Book more clients, simply fill in your own details onto the templates and start offering!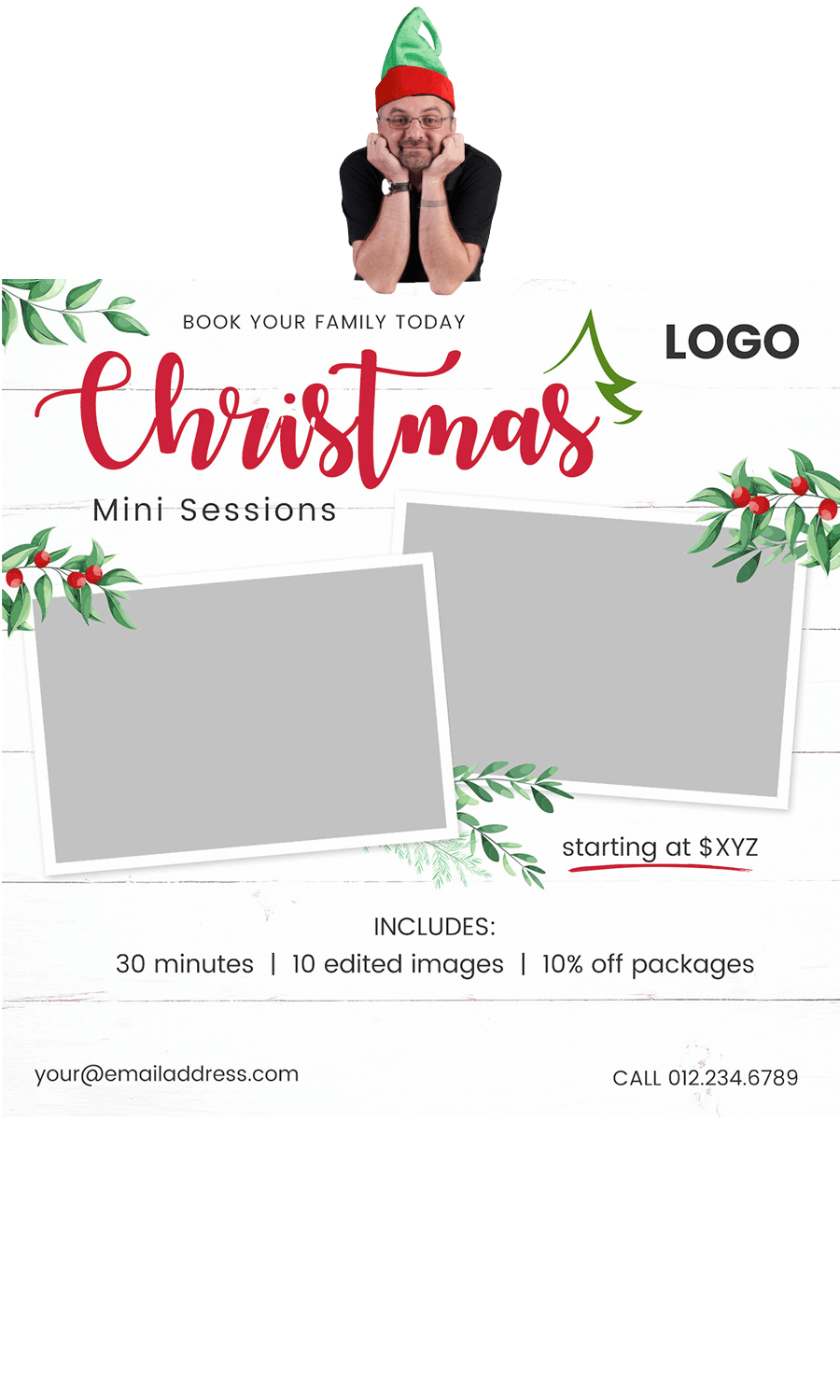 CHRISTMAS PHOTO GIFT GUIDE (PDF)

The nPhoto elves have created this catalogue for you and your customers! It features selected photo products and options that you can currently get at a 40% off discount (excluding packaging). Send this catalogue straight to your customers so they order the right photo gifts from you!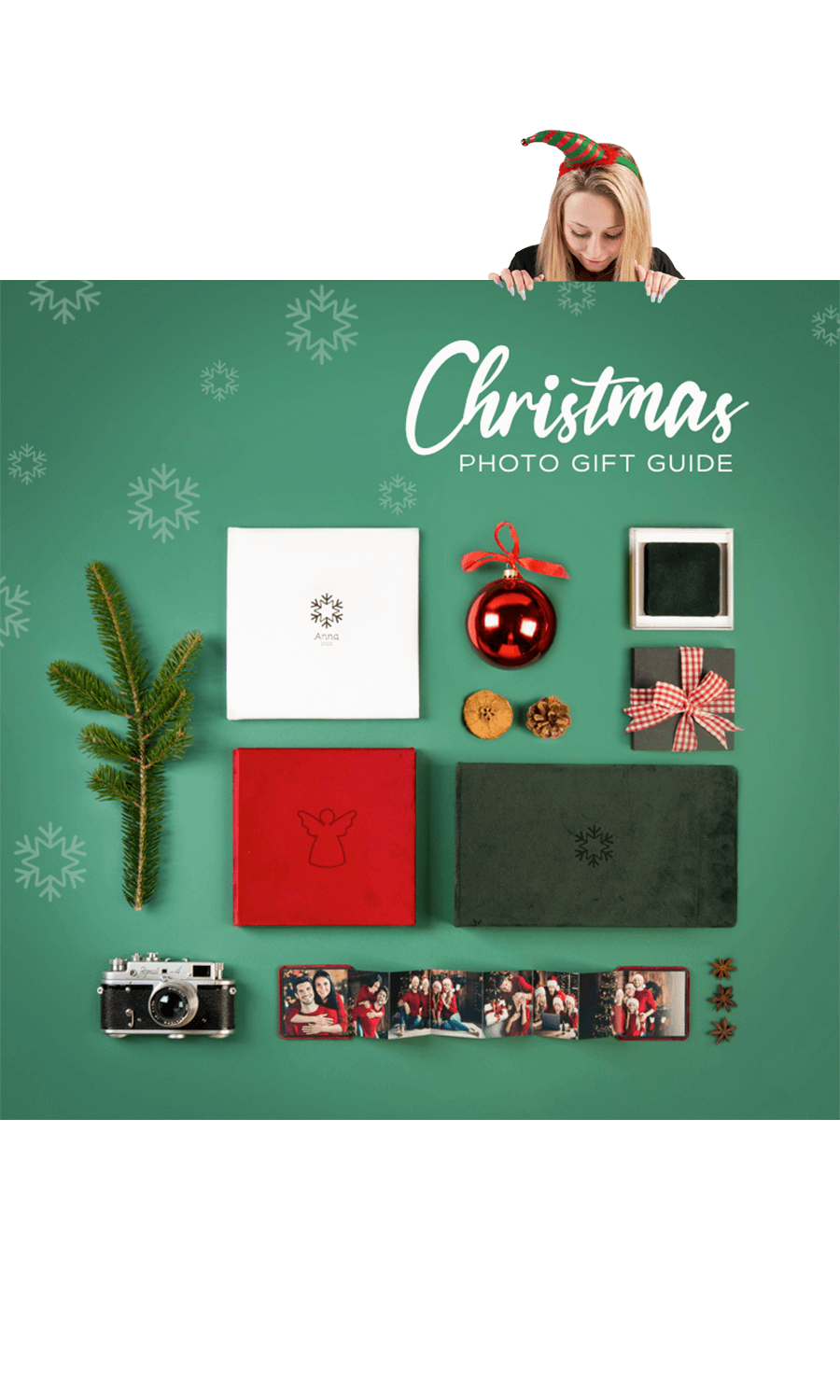 10 NEW MOCKUPS

A whole new set of time-appropriate mockups! Use your own photos and let your potential clients see your work inside our themed products. For best effect, take advantage of them alongside our social media templates.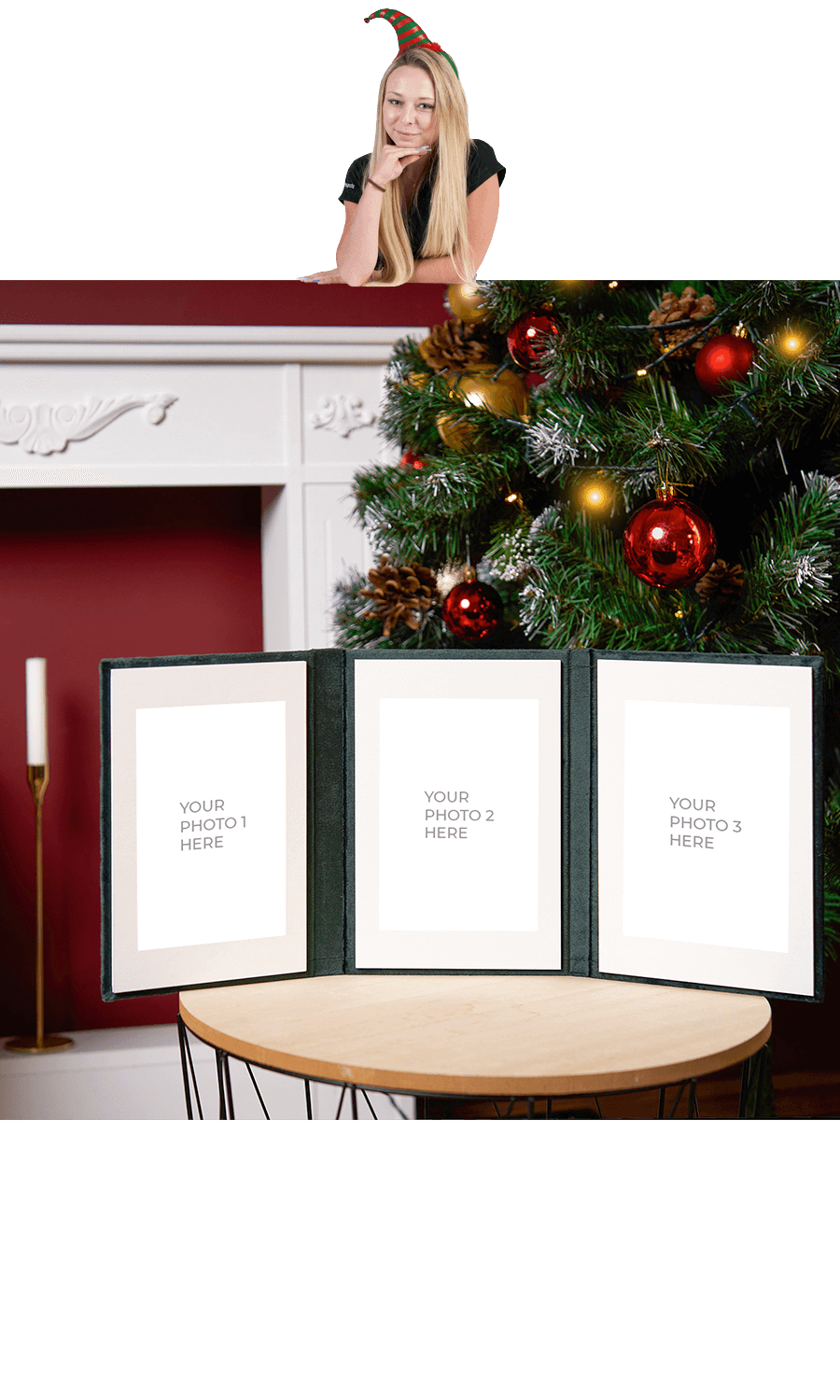 7 COVER PATTERNS

There's more to it than just a few fancy materials! We've expanded our range of cover patterns, to include various options which will remind your client of their magical Christmas holidays.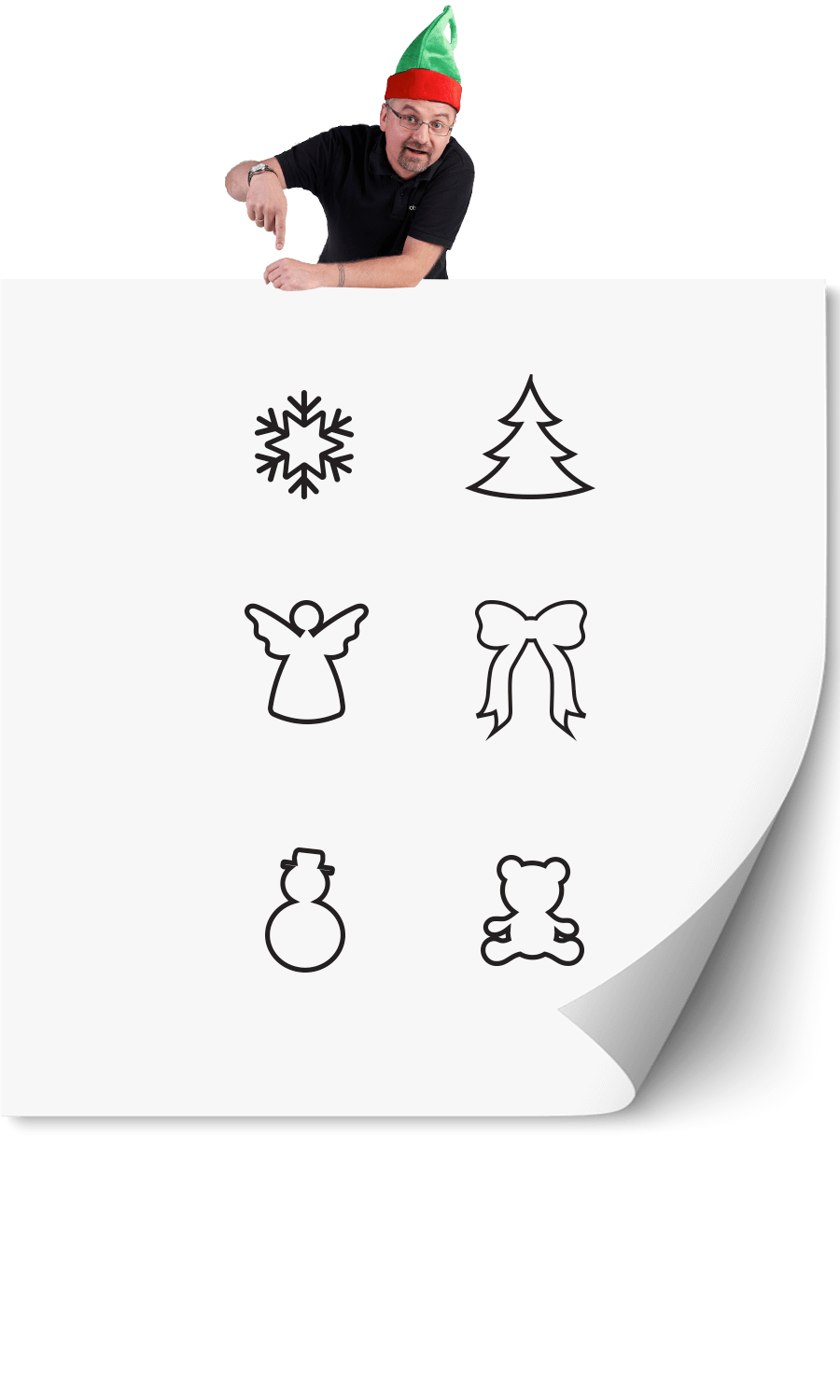 "You are the best of all! Thank you for your strong support 👏
I designed my first mockups today, and I'm very excited."
- Marion Neff-Weise
Start your christmas bookings
Get a special gift from santa's elves
Terms&Conditions:
This offer entitles you to 40% off on selected products including: Accordion Mini Book with the cover materials: V7, V14 and V20, Triplex in all sizes in the cover materials: V7, V14 and V20, Box for Prints size 23x15 cm / 9x6" in the cover material V7 (with or without USB stick), Lite Album with christmas patterns with gildings: LT17, LT18, LT33, LT34; LT35; LT36; LT37; LT38; LT39; LT40 and Luxury Greeting Card. Only products and options marked with the %-Symbol in nShop are included in this offer. Discount codes apply to non-sample, client orders and can be used multiple times while the promotion lasts. The offer is valid through November 30th, 2022. The offer cannot be combined with other promotions on the same product.